Airplane crash-lands into Hudson River; all aboard reported safe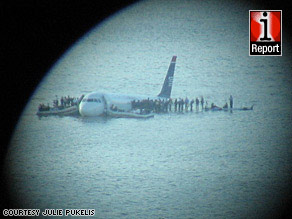 NEW YORK (CNN) -- A US Airways plane with 155 people on board ditched into a chilly Hudson River on Thursday, apparently after striking at least one bird upon takeoff from New York's LaGuardia Airport, according to officials and passengers.

Everyone on board was accounted for and alive, officials said. About 15 people were being treated at hospitals and others were being evaluated at triage centers.